Archives:
Events
harleyinstitute January 7, 2022
Pellet therapy is a form of bio-identical hormone replacement therapy for women and men. It is a convenient and effective method of hormone replacement. It involves the simple and relatively painless insertion of a bio-identical hormone pellet under th …
goNetcong October 19, 2021
Vendor Opportunities are still available Every Saturday Thru November 27, 2021 9am to 1pm The Netcong Train Station email: NetcongMarketplace@gmail.com
goNetcong October 18, 2021
The Township of Mount Olive is sponsoring a Free Child Health Clinic & Vaccinations for residents of: Mount Olive, Netcong, Mine Hill, Wharton, Dover and Mount Arlington.
goNetcong September 3, 2021
All model/year vehicles Welcome! Trophies, Goody Bags, Space Limited. Sponsorship Opportunities Available.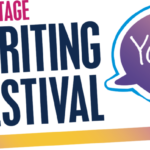 goNetcong September 3, 2021
It's here! Our 2021 Playwrighting Festival for Young Writers Showcase, featuring our four finalists and their new plays. Limited Capacity!