Travelling around New Jersey you are likely to see road signs reporting the distance to Netcong everywhere in the state. This is because our town has always been a key intersection for commerce and travel.
Situated midway between New York City and the Pennsylvania border, Netcong is the perfect place on the Route 80 corridor and state routes 4, 183 and 206 to stop for food fuel and fun. The welcoming, quintessentially American small-town offers an abundance of en route amenities and services for visitors and residents alike.
Trade Zone Rentals
ETEONG VALERO
Netcong Valero
Kingtown Citgo
BP
Low Cost Fuel & Auto Services
Take a break and fuel up with enough gasoline for a weekend in the Poconos and back. — Netcong is known as the lowest-cost fuel stop you can make anywhere on Route 80 between Manhattan and the Poconos. The three filling stations located within the town's 1-square-mile radius typically offer prices at or below the current average in the state.
Stopped in your tracks by car trouble? Head for the convenient Family Care Car Center in town on Maple Avenue, or Alternative Auto on Allen Street.
Make fueling -up multi-purpose
Catch a quick haircut
Calm the kids
Pick up a gift or get a last – ​minute outfit for the weekend
Treat yourself to a manicure or
spur-of-the-moment styling
Bring a bouquet
For food basics, supplies, and short lines, go to the Netcong Shop Rite
Eat drink and be merry!
Netcong is a go-to place for dining, with multiple, one-of-a-kind options, all reasonable. According to the locals, there's not a bad restaurant in town.
Stop for a slice
Sit down for breakfast or lunch
Stay for dinner
Add a day tripper treat
Stretch your legs at scenic Lake Musconetcong, on the south end of Netcong's Main Street
Tour the historic Palace Theater, home of The Growing Stage, a tristate focal point for children's theater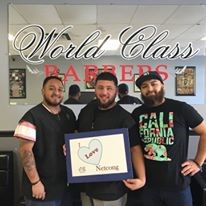 Two No-Wait Barbershops
Catch a quick haircut and guy-gossip at either World Class Barbers or Palumbo's, both conveniently located across the street from each other, steps away from a 24-7 Quick Chek and the Netcong NJ Transit train station.
A third option is  Jim's Styling and Barber Shop, on Allen Street.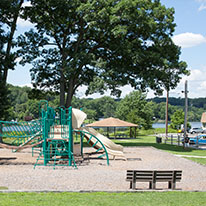 Two Playgrounds and a State Park
Calm the kids
At the corner of Dell Avenue and Water Street, Joseph Di Renzo Children's Park offers a free-form jungle gym and benches with a restful view of Lake Muscanetcong. Two more inviting locales are the Lake Musconetcong State Park and boat launch and Arbolino Park, also on the Lake shore.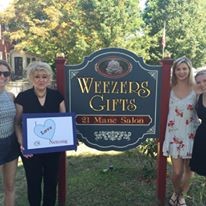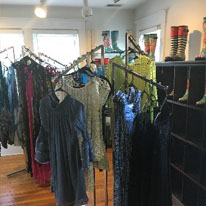 Pick Up a Gift, Get a Last-minute Manicure, Styling or Trim, or Special Clothing for the Weekend
At Weezer's Gifts and Boutique and 21 Mane, a full-service salon on Main Street, you will find an eclectic assemblage of clothing, candles, holiday and gift items and more. If you call from the road for a salon appointment in an hour, 21 Mane goes out of the way to oblige.
More salons to choose from are
Yessica's Nails & Spa
Creative Hair Salon
26 Mane
Spot Lite Hair Salon
Ginamarie's Hair Studio
Michelle's Special Effects Salon
"You can come in and get your hair done, or buy an outfit to go out that night, or get a birthday gift and a card for someone" all in the same place. We try to accommodate everyone."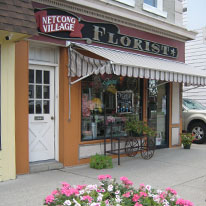 Bring a bouquet from The Netcong Village Florist
"They do beautiful things," said one 20-year town resident.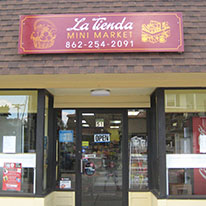 SIT DOWN FOR A DELICIOUS MORNING OR MIDDAY MEAL
Four breakfast and luncheon places offer diverse menus
Netcong parents like to stop for a relaxing breakfast after dropping the children off at school. Their many choices include
– Dunkin Donuts– Delicious Bagel
– La Tienda Mini Market
– Rose's Place
– The Pantry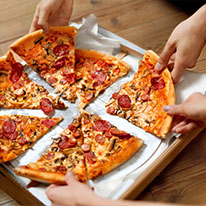 Stop for a Slice
Netcong has three wonderful eat-in or takeout pizza parlors
– Carmine's
– Franco's
– Johnny Jr's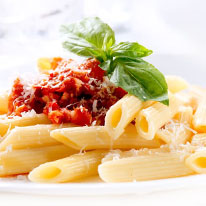 Stay in Town for Dinner
World-class cuisine also fit for lunch mirrors Netcong's diverse population
– Don Jose Mexican
– Yangtze Kitchen
– Fanucci's Café and Gelato Bar
– Carmine's
"At Fanucci's they grow a lot of the food they prepare," marveled one resident. "Really good food, made with really good ingredients."
Four more restaurants provide casual and fine dining
– Bistro 46
– Ron's Landmark
– The Pantry
– Polo's Bar & Grill
Tell us about your favorite sit-down spot.
Netcong Offers Year-Round Stop-In Attractions
for drivers rushing from point A to point B to destress and break the monotony
The Growing Stage
a unique tri-State destination point
The Growing Stage theatre for children saw as many as 25,000 people pass through its doors last season.
According to founder and Executive Director Stephen L. Fredericks, the 30-year-old company quartered in a historic venue in the center of town is the only professional theater in New Jersey that is dedicated to young people and their families. "It's adults performing for young people. That's the focus. That's what's unique," he says.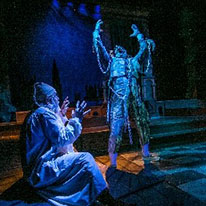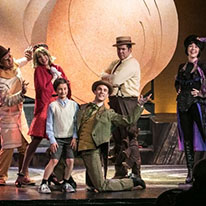 JAMES & THE GIANT PEACH (left) and A CHRISTMAS CAROL, THE MUSICAL were among five Main Stage presentations of The Growing Stage's Main Stage Season, 2015-2016.
Photo credit: Jerry Dalia
Lake Musconetcong – Hopatcong State Park
Bookending the Netcong train station on the opposite side of town, Lake Muscanetcong offers a convenient and enticing array of recreational 20-minute to two-hour R&R experiences.
Visit Historic Sites along the Morris Canal
Netcong and its environs were associated for about 140 years with the production of iron. Opening in 1831, the Morris Canal was a manmade transportation link connecting the Pennsylvania anthracite coalfields and iron mines and the ironworks of northern New Jersey. Visit the historic remains of the Canal and walk, bike or jog along trails nearby it that include parts of the old tow path.
Bird Watch
How many bird varieties can you identify on the shores of Lake Muscontecong within a half hour?
One sighting on July 14, 2016 reported 14 species!
Take a Twenty-minute Walk or Picnic at the Lake
Annual Netcong Community Events
Please see the Recreation page of the Netcong Borough website and the GoNetcong Community page