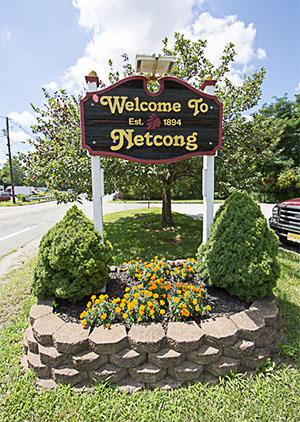 Netcong Community Partnership (NCP) is the management company designated by the Mayor and Council to manage the Special Improvement District (SID) of Netcong. The NCP is responsible for the revitalization and general upkeep of the borough's business district. Business owners realized they could do more cooperatively than they could do independently – to provide more centralized marketing, promotions, and coordination of efforts.
Netcong Community Partnership is a Public Private Partnership working in conjunction with the Boro and other key stakeholders to provide an attractive business climate.
Established in 2001, the NCP is led by an 9-member board and is funded through a special assessment on commercial properties in the District. If you are thinking about doing business in our wonderful town, contact us at info@gonetcong.com or (973) 347-0252 (x113) to learn about the amazing and economically sound opportunities that abound in Netcong.
Our Mission: The Netcong Community Partnership will attract, retain, and promote businesses in order to add to the quality of life and economic vitality of Netcong.
For more information about the NCP's goals and tasks for 2014 through 2015, see the Netcong Community Partnership Action Plan.
Stephen Fredericks
President
Executive Director, The Growing Stage
DR. WINFRED GINTER
Property and Business Owner
Leigh Ann Von Hagen
Secretary
VANESSA GALANTE
Treasurer
Acting: Joanne Hartland
Joseph Nametko
Netcong Mayor
Robert Hathaway
Councilman
Marty Pisano
President, MediaNow inc.
Michael Downing
Netcong Village Florist
JOANNE HARTLAND
Administrative Assistant
Marty Pisano
Project Manager / Photography
Arek Mateusiak
Web Developer / Designer
Leigh Ann Von Hagen
Editor / Archivist
Joseph Nametko
Lead Photography / Archivist