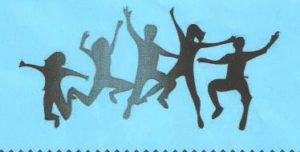 added by Marty Pisano @ March 31, 2019
event
starts:
May 4, 2019 12:00 am
event
ends:
May 14, 2019 8:00 am
The Netcong Recreation Commission Invites You To Attend
Tai Chi/Qi Gong Exercise Program -18 & over
You do not need any prior experience – learn as you go.
(No Charge)
Originally developed for self-defense, tai chi has evolved into a graceful form of :exercise. Tai chi helps reduce stress and anxiety as well as helps increase flexibility and balance. Qi Gong improves heart health and stimulates natural energy.
When: Saturday May 4th – Saturday Sept. 14th Where: DiRenzo Park at the Gazebo
Questions – call/text (201)874-9634 not Boro Hall.
Instructor – Steve Guttman of Mind Body Dynamics, Denville, NJ