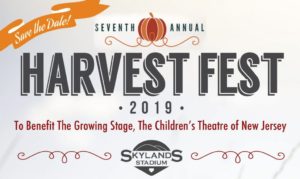 added by goNetcong @ October 18, 2019
event
starts:
October 24, 2019 6:00 pm
event
ends:
October 24, 2019 9:00 pm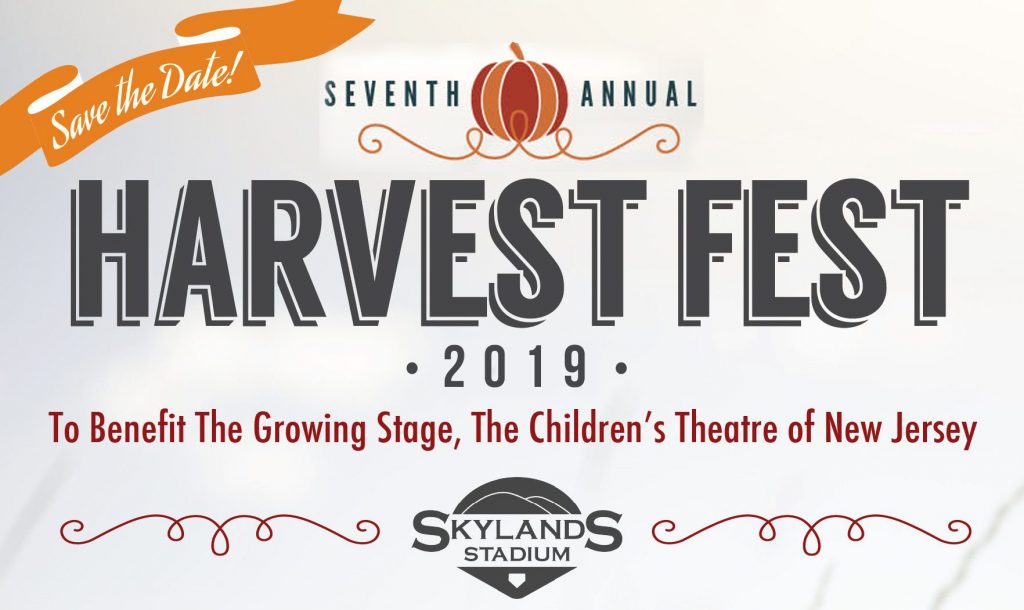 The Growing Stage—The Children's Theatre of New Jersey is a non-profit professional performing arts center dedicated to theatre for young audiences. A member theatre of the Association of Actor's Equity, we provide opportunity for all to learn and grow through participation in the arts. The mission of The Growing Stage is to nurture the development of the performing arts through education and to create, produce and perform works that engage the entire family.
Harvest Fest will be held indoors at the Champions Way Sports Academy at Skylands Stadium. This year's festival is sponsored by RoNetco Supermarkets, Inc.
Time and Location
• Thursday, October 24, 2019
• 6:00–9:00 PM
• Skylands Stadium, 94 Championship Place, Augusta, NJ 07822
Harvest Fest Features:
• Fine wines and craft beers
• Tastings from fine local restaurants (see list below)
• Big raffle prizes (ShopRite gift cards)
• Wine basket raffles
Tickets
• $50 per person
• $175 for group of 4
Featuring Food Tastings from Restaurants such as:
• Cafe Pierrot (Andover & Sparta)
• Krave Caterers (Newton)
• WheelHouse Kitchen & Bar (Augusta)
• Enchanted Chocolate (Hackettstown)
• Black Forest Inn (Stanhope)
• Andre's Restaurant (Sparta)
• Philly Pretzel Factory (Hackettstown)
• Polo's Bar & Grill (Netcong)
• Perona Farms (Andover)
• Chocolate Goat (Lafayette)
Entertainment Provided by:
• The Cast of ELF the Musical
• Morley the Magician
• Haunted Palace Display by Perry Arthur Kroeger
• Star Wars Characters and MUCH MORE!
PLUS BIG RAFFLE PRIZES!