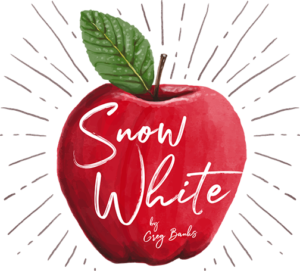 added by goNetcong @ September 28, 2020
event
starts:
October 16, 2020 12:00 am
event
ends:
October 25, 2020 12:00 am
Opening Night:
Friday, Oct. 16th at 7:30PM
Saturdays at 4PM | Sundays at 2PM
This is not your usual "Once Upon a Time." Classic? No. Wild? Yes! To start with, it's a two-person play. Do the math. Snow White and the Seven Dwarves? Two fabulous, whip-smart, super-fast actors play Snow White, the huntsman, the prince, and all seven dwarves! And it's funny. Really, really funny. So expect the unexpected in this fabulous fairy tale with a (spoiler alert) you-won't-see-it-coming twist.
Age Recommendation:
Entire Family
Performance Pricing:
• Live at the Theatre: $18 Young People, $22 Seniors, $28 Adults
• Virtual at Home: $25/family
Health & Safety Protocols:
Please take a moment to familiarize yourself with our regulations in response to COVID-19, HERE.